Wealth Management
As a firm providing Wealth Management and Private Client services we are registered as both an Investment Advisor and a Broker-Dealer, offering both Investment Advisory and Brokerage services.  Although there are similarities among these services, the investment advisory programs we have are separate and distinct from our brokerage accounts.  These two styles of business are governed by different laws and separate contracts with you, the client.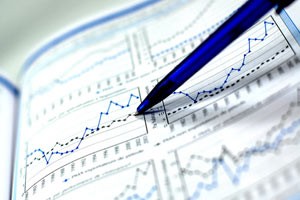 We work with our clients to determine the most appropriate service for you and your needs.  Based on the style of business and goals you are looking to reach we will fulfill your needs as an investment advisor, a broker-dealer, or a combination of the two.
Understanding that there is no single approach to achieving the Wealth Management needs for every investor, we offer multiple ways to work with your financial advisor.
Henley's Wealth Management division is designed to help you effectively prepare for future opportunities.  We have advisors who will work closely with you to develop personalized strategies for all aspects of your finances.  We are here to help you build your wealth and ensure its preservation all while managing risk and maximizing all of your financial opportunities.
You will work one-on-one with your advisor to construct a comprehensive strategy designed to meet your personal and business needs with ongoing supervision to reflect your changing circumstances.  This customized approach to wealth management is built on a personal relationship and shaped by an understanding of your needs and objectives.
We offer the intimacy of being a boutique firm while having the extensive resources of Pershing, an affiliate of the Bank of New York Mellon. This opportunity offers a wide range of both proprietary and third party wealth management products and services which are comprised of both Henley and Pershing's resources.
We at Henley firmly believe that each of our customers deserves a financial relationship where:
We listen to you, and take the time to understand you and your situation.
We present approaches that suit your needs and aspirations, and propose customized solutions.
We make you feel comfortable with your decisions, and leverage our resources to implement your strategies.
We communicate how you are doing by monitoring your financial situation to discuss where you are and where you want to be.
Henley views wealth management as a logical extension of the investment process.  It is perfect for those who would like peace of mind which comes from having a coordinated approach to achieving their financial goals.