SECURITIES CLEARING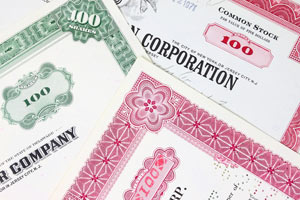 Henley is proud to offer you, our client, the benefits of our solid relationship with Pershing LLC, a member of BNY Securities Group and a subsidiary of The Bank of New York Mellon. Since 1939, Pershing has been providing comprehensive brokerage execution, clearance, data processing, and financial products and services to introducing brokers-dealers worldwide. With a strong presence on the New York Stock Exchange, American Stock Exchange, and major exchanges worldwide, Pershing commands a powerful industry presence.
As a registered broker-dealer in the United States, Pershing LLC (Pershing) is a member of the Securities Investor Protection Corporation (SIPC®)
SECURITIES INVESTOR PROTECTION CORPORATION (SIPC®) COVERAGE
Pershing is a member of SIPC. Securities in your account are protected up to $500,000. For details, please see sipc.org.
EXCESS OF SIPC COVERAGE THROUGH UNDERWRITERS AT LLOYD'S AND OTHER COMMERCIAL INSURERS
In addition to SIPC protection, Pershing provides coverage in excess of SIPC limits from certain underwriters in Lloyd's insurance market and other commercial insurers. The excess of SIPC coverage is valid through February 10, 2023, for Pershing LLC accounts. It provides the following protection for Pershing LLC's global client assets:
An aggregate loss limit of $1 billion for eligible securities—over all client accounts
A per-client loss limit of $1.9 million for cash awaiting reinvestment—within the aggregate loss limit of $1 billion
SIPC and the excess of SIPC coverage do not protect against loss due to market fluctuation.
An excess of SIPC claim would only arise if Pershing failed financially and client assets for covered accounts—as defined by SIPC—cannot be located due to theft, misplacement, destruction, burglary, robbery, embezzlement, abstraction, failure to obtain or maintain possession or control of client securities, or to maintain the special reserve bank account required by applicable rules.
To visit the Pershing website, please click here.